Taking Another Look
In taking another look at how I go about bringing people into my sphere of influence, I have to admit that I have been going about it all wrong. Approaching people first with my opportunity, and as a result I just have people feel as if they need to avoid me at all costs, is not the way I want to help people. Even if I am totally in love with my product or service, it does not mean that others will have the same enthusiasm. So, what am I supposed to do? It's time to become the hunted as opposed to being the "hunter". It all boils down to systems and having one in place that helps endears me to the people I come in contact with and developing a new warm market from the cold market. Most of the time I am in pursuit of how to do a task, how to make something happen. Rarely do I get to go after understanding from a "How Not To" approach. One of the main things that hit home is the information I have been pointed to in this free
webinar
. The information is so profound that I had to stop and make sure I put this information in my mental "Rolodex".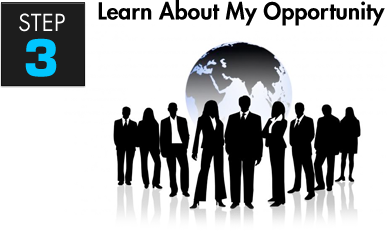 As I continued to read I was astounded as to how much information is out there and that there are so many places to get valuable information from.
We all are going to make mistakes; it's a form of learning. Will I be able to not have that mistake keep me stuck in a mode of going nowhere fast and in a hurry.
Selling online advertising with YourHomeTown and LocalAdlink has given me insight into the industry, valuable information on what is working. However, there is so much more to learn.
Questions like:
How the big boys do it? and

Can those principles be applied on a smaller level (like mine) to get major results?
One thing I can say for it all is that "Nothing ventured" is truly nothing gained. I have to always be in a posture of "taking another look" at what it is I am doing. Sometimes I have to look at it from different perspectives and looking at it from a "How Not To" approach can't hurt.
For more information on any of our services and products contact me at your earliest convenience.
Get Excellent Web Hosting With Startlogic
[youtube=http://www.youtube.com/watch?v=AQ8k5kyT0EI]
"It's All About You ..."
All Goods, All Times, All Season